Filter radiological & other contaminants out of your water with Seychelle water systems
The Ionic-Adsorption Micro-Filtration System is an advanced technology that has the ability to reduce and remove up to 99.99% of pollutants and harmful contaminants found in drinking water. Seychelle is dedicated to providing safe drinking water wherever you go, with a variety of filters to meet your every need!
FOR OVER 25 YEARS, SEYCHELLE HAS BEEN AN INTERNATIONAL LEADER IN CLEAN WATER. THEIR MISSION IS BUILT AROUND SUPERIOR WATER FILTRATION TECHNOLOGY, YEARS OF LABORATORY TESTING, AND A LEGACY OF HUMANITARIAN AID.
Seychelle filed its first water filtration patent in 1995, and since then has been an early innovator of many of the most important developments in the industry. Through their line of sustainable and innovative filtration products, they provide better water for everyone, everywhere, and every situation. From everyday use to global travel to emergency, they have a water filter that will provide you clean water and peace of mind.

Seychelle products are tested around the world for the removal of a wide spectrum of aesthetic, chemical, and radiological contaminants. This includes tap water contaminants, like PFOA, PFOS, lead, chromium 6, chlorine, chloramines, and VOCs.

Seychelle's Radiological line is further tested to remove gross beta, radon 222, alpha radium 226, plutonium, uranium, cesium 134 and 137.

They have obtained international lab testing on Seychelle products in 23 countries: United States, Argentina, Australia, Brazil, China, Germany, Hong Kong, India, Indonesia, Japan, South Korea, Malaysia, Mexico, Myanmar, Nepal, New Zealand, Pakistan, Sri Lanka, Slovenia, South Africa, Tanzania, United Kingdom, and Vietnam.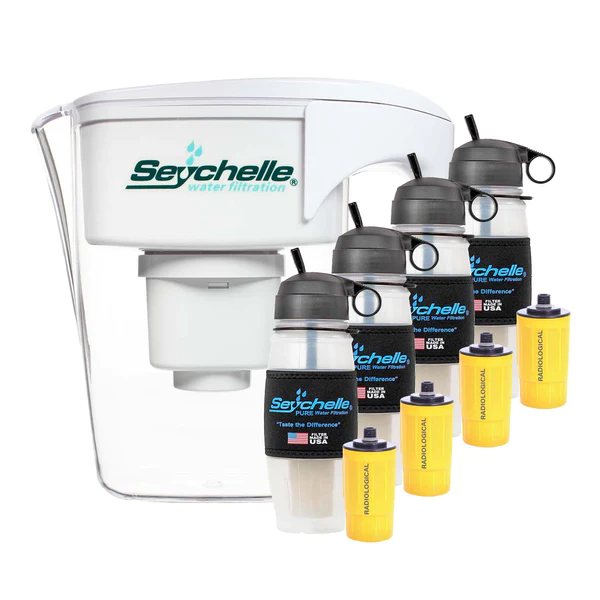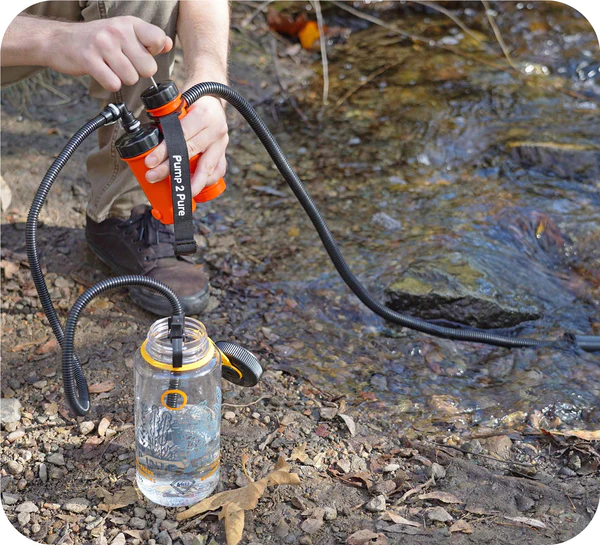 Shop Seychelle