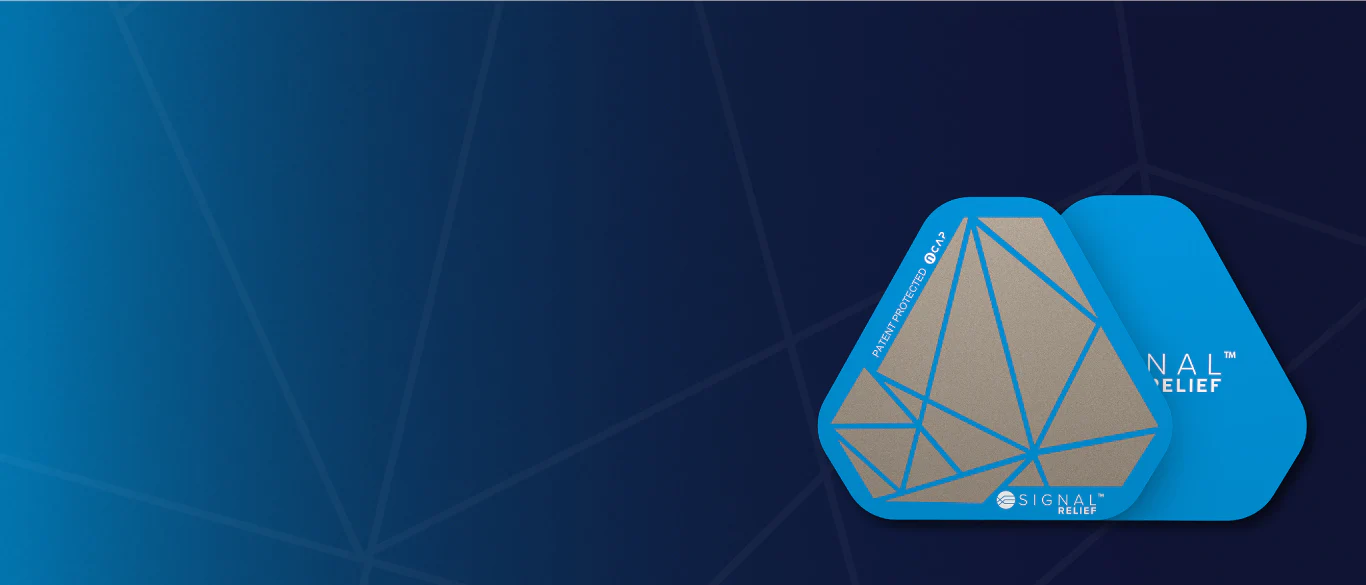 Reusable, drug-free relief for:
BACK ACHES • HEADACHES • MUSCLE SORENESS • CHRONIC DISCOMFORT • & MORE
Find the spot, place the patch, and get back to the life you love.
The Signal Relief patch provides wearable relief you can rely on every day. It's formulated with drug-free technology, trusted by medical professionals, and guaranteed to make you feel better or your money back.*
Unlike other products on the market, Signal Relief is completely non-invasive and non-medicated. Signal Relief's groundbreaking patch doesn't add anything into your body and does not contain any electricity, probes, or wires.
Diverting The Signal Created By The Source
By diverting the signal created by the source of discomfort before it has a chance to trigger a response, the Signal Relief patch allows your body to more readily return to a balanced state – resulting in drug-free relief.
Signal Relief Testimonials
Disclaimers
*Money Back Guarantee is subject to manufacturer approval and timelines.