Description
Key Ingredients
This formula combines two powerful, time-tested herbs — echinacea and astragalus — with SBO probiotics for maximum absorption.

Organic Fermented Astragalus Root
Astragalus is an ancient herb used for centuries in TCM (Traditional Chinese Method). It's packed with plant compounds — like flavonoids, saponins and polysaccharides — that support a healthy immune system. It also acts as an adaptogen; it can help your body stay in balance and fight the effects of environmental stressors. We use an astragalus root extract, which is typically more potent than just the root itself.

Echinacea Extract
Well-known in the wellness space, echinacea is an herb packed with antioxidant properties. It's been used for centuries to support overall immune system health. We use a high-quality echinacea extract to ensure potency, and pair it with powerful SBO probiotics for maximum absorption.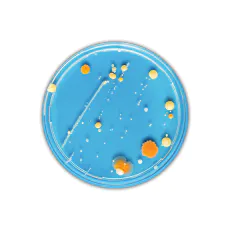 Clinically Studied SBO Probiotics
Each serving includes 2 billion CFU** of an SBO probiotic strain called Bacillus subtilis. SBO, or soil-based organism, probiotics are a particularly resilient and effective strain. Unlike probiotics that need to be refrigerated to survive, SBO probiotics actually thrive in harsh environments (like the gut). We've included it to provide added support for a healthy gut, which is directly linked to healthy immune system function.
Highlights
Astragalus & echinacea extracts
2 billion CFU** Bacillus subtilis
Supports a healthy immune system*
Supports healthy immune function*
Supports gut-related immunity*
Promotes proper digestion & nutrient absorption*
Supports healthy digestive function*
Reduces occasional gas, constipation & bloating*
Helps your body stay in balance
Supports a healthy inflammation response*
Suggested Usage
Adults take two capsules daily with water or your favorite beverage
Product Facts
Form: Capsule
Serving Size: 2 Capsules
Number of Servings: 30
Product Weight: 1.8 ounces
Dietary Restrictions
Gluten Free
Made Without Dairy
Made Without Soy
Made Without Nuts
Vegan
Vegetarian/Plant Based
Paleo Friendly
Keto Friendly
BPA Free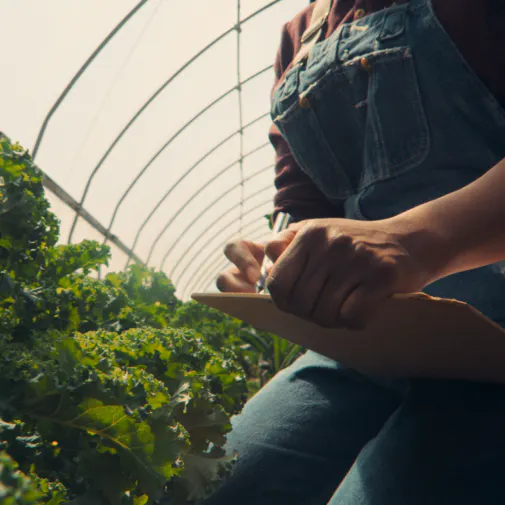 Clinically Studied Ingredients
Whenever possible, Ancient Nutrition believes in using ingredients backed by clinical studies. "Clinically studied" means their ingredient is a) supported by proven research, b) backed by peer-reviewed studies and c) tested for efficacy, safety and transparency. Using clinically studied ingredients means that when Ancient Nutrition makes claims about their products, they really mean them.
Frequently Asked Questions
---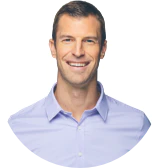 Dr. Axe Answers
Ancient Nutrition co-founder, chiropractor, clinical nutritionist and certified doctor of natural medicine is here to answer your questions!
What is astragalus?
Astragalus is a plant within the Leguminosae (beans or legumes) family. The perennial flowering plant, also called milkvetch root and Huang-qi, grows from 16 to 36 inches tall and is native to the north and eastern regions of China. It's also been traced back to Mongolia and Korea.
Astragalus roots are harvested from 4-year-old plants. Only two of the over 2,000 species of astragalus, Astragalus membranaceus and Astragalus mongholicus, are used in products.
What is echinacea?
Echinacea is a purple, flower-like plant also known as Zi Zu Hua grown in central North America. It's generally known for its immune properties and is often found in immune-supporting supplements.
Why combine Echinacea with Astragalus?
Astragalus is broadly known as an "adaptogenic immune supporter" and can often be used for long periods of time. Since it is a legume, it can be consumed regularly and is a great balancer to echinacea as it is apt to create harmony and balance within the immune system.
Astragalus is my No. 1 botanical for supporting the immune system through the gut. That's also why we've included probiotics; we know that up to 80% of the immune system lives in the gut. Taking care of your gut health directly impacts a healthy immune system.
Should Echinacea be used for short term or cycle in and cycle out?
You should always read label directions and ask your healthcare professional before starting any dietary or supplement use or routine. The directions for suggested use are: Adults take 2 echinacea supplement capsules daily with 8 oz. of water, coffee, tea or juice.
What does Bacillus subtilis do?
Here are a few of the benefits of this probiotic strain…
Supports normal microflora in the gut*
Supports healthy gut function*
Promotes digestive health*
Supports normal digestion*
Supports a healthy immune system*
Promotes a healthy GI tract*
Why do you only include 2 billion CFUs** of Bacillus subtilis?
This is not a probiotic supplement. This unique formulation is designed to support a healthy immune system* and more. We added just the right amount of probiotics for the added immune and gut benefits. If you're looking for a probiotic supplement, we recommend our best-selling SBO Probiotic as it contains 50 billion CFU.**
Is this product Vegan?
Yes, these capsules contain no animal products.
What is TCM?
The Traditional Chinese Method (TCM) is a system of wellness that dates back more than 2,000 years and is still practiced today. It works on the belief that Qi (which loosely translates to "vital energy" and is pronounced "chee") is essential for overall health. TCM principles adhere to the idea that proper Qi is needed to keep all systems in balance. This ties into the concept of yin and yang, defined as opposing but complementary energies. According to TCM, like Qi, yin and yang negatively affect your health when they're out of balance. That being said, a primary goal of TCM involves balancing their equalizing relationship. One of the ways to do that involves using specific superfoods and herbs. TCM superfoods and superherbs aim to support the overall health of the systems of the body. TCM aims to create balance in the body as a whole to promote wellness and Qi. When the yin and yang aspects of Qi are harmonized and balanced out, a person typically experiences wellbeing.
How is TCM different than Ayurveda?
Both TCM and Ayurveda approach the body in a balancing way. They both address energy flow, circulation and balance in the body. For instance, that energy is referred to as Qi in TCM and prana in Ayurveda.
While there is overlap in some of the botanicals used in both TCM and Ayurveda, each tradition also utilizes specific plants and foods. Ayurveda was born out of India, so it often recommends traditional herbs and foods widely available in that region. TCM often focuses on botanicals and fungi more readily available in China. While TCM may utilize more animal products, Ayurveda does tend to recommend more dairy, like ghee, compared to TCM.
In essence, TCM and Ayurveda are different ways to approach wellness and balance from different regions of the world.
Why aren't your products labeled as being "dairy-free" or "nut free"?
Our products do not contain dairy, grains, nuts or soy; however, they are manufactured in facilities that may carry these allergens. This being said, all of our manufacturing partners are required to have and follow a thorough Allergen Program. The Allergen Program is to prevent the cross contamination of raw materials and processing of finished goods, where allergens may be present. Simply put, when it comes to our products and our suppliers, we follow industry best practices for full transparency and accuracy concerning our products. Therefore, where applicable for our products, we use the wording "made without dairy" and "made without nuts."
Disclaimers
*These statements have not been evaluated by the Food and Drug Administration. These products are not intended to diagnose, treat, cure or prevent any disease. Consult your physician before using any supplement.
**At time of manufacture