Description
Key Ingredients
This combination of time-tested superfoods helps promote your cognitive health.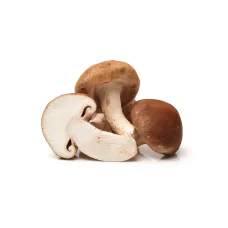 Organic Mushrooms
Functional mushrooms like lion's mane have been valued for centuries because they're unlike anything else in the plant or animal kingdom; they contain unique compounds different from the nutrients found in fruits or vegetables. We source organic lion's mane for its ability to help you focus and manage the effects of stress.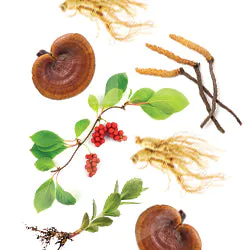 Superfood Support
This formula combines some of history's most-respected superfood ingredients for promoting healthy cognitive function and a positive mindset. Organic fermented bacopa brahmi and gingko leaf are traditionally used to help your body respond to stress and stay focused; we use an ancient process called fermentation to help break down those ingredients so they're easier for your body to absorb.

Clinically Studied Ashwagandha
Ashwagandha is one of the most-researched adaptogenic herbs available. We use a clinically studied, organic source of ashwagandha leaf extract proven to help support healthy cognitive function and a positive mindset.*
Highlights
Promotes cognitive performance
Supports healthy cognitive function*
Supports a positive mindset*
Promotes a healthy response to stress*
Supports a healthy nervous system
Suggested Usage
Adults take two capsules daily with water or your favorite beverage
Product Facts
Form: Capsule
Serving Size: 2 capsules
Number of Servings Per Container: 30
Product Weight 1.4 oz
Dietary Restrictions
Gluten Free
Made Without Grains
Made Without Dairy
Made Without Soy
Made Without Nuts
Vegan
Vegetarian/Plant Based
Keto Friendly
Paleo Friendly
BPA Free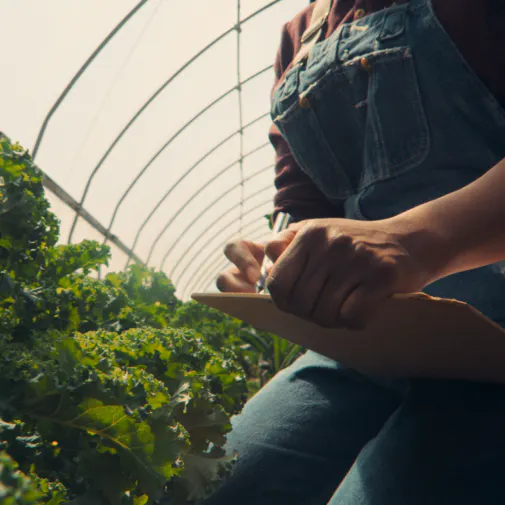 Clinically Studied Ingredients
Whenever possible, Ancient Nutrition believes in using ingredients backed by clinical studies. "Clinically studied" means their ingredient is a) supported by proven research, b) backed by peer-reviewed studies and c) tested for efficacy, safety and transparency. Using clinically studied ingredients means that when Ancient Nutrition makes claims about their products, they really mean them.
Frequently Asked Questions
---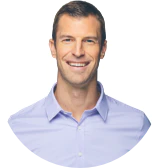 Dr. Axe Answers
Ancient Nutrition co-founder, chiropractor, clinical nutritionist and certified doctor of natural medicine is here to answer your questions!
Who is this product intended for?
This product is intended for adults looking to support healthy cognitive function and flexibility, as well as those looking to support a positive mindset.*
How much should I take?
The suggested serving is to take two capsules once daily
Is this supplement considered a nootropic?
While there are now a wide variety of products available on the market that are classified as nootropics, the exact definition of a nootropic is still up for debate, as the term is not tightly defined.
What is TCM?
The Traditional Chinese Method (TCM) is a system of wellness that dates back more than 2,000 years and is still practiced today. It works on the belief that Qi (which loosely translates to "vital energy" and is pronounced "chee") is essential for overall health. TCM principles adhere to the idea that proper Qi is needed to keep all systems in balance. This ties into the concept of yin and yang, defined as opposing but complementary energies. According to TCM, like Qi, yin and yang negatively affect your health when they're out of balance. That being said, a primary goal of TCM involves balancing their equalizing relationship. One of the ways to do that involves using specific superfoods and herbs. TCM superfoods and superherbs aim to support the overall health of the systems of the body. TCM aims to create balance in the body as a whole to promote wellness and Qi. When the yin and yang aspects of Qi are harmonized and balanced out, a person typically experiences wellbeing.
How is TCM different than Ayurveda?
Both TCM and Ayurveda approach the body in a balancing way. They both address energy flow, circulation and balance in the body. For instance, that energy is referred to as Qi in TCM and prana in Ayurveda.
While there is overlap in some of the botanicals used in both TCM and Ayurveda, each tradition also utilizes specific plants and foods. Ayurveda was born out of India, so it often recommends traditional herbs and foods widely available in that region. TCM often focuses on botanicals and fungi more readily available in China. While TCM may utilize more animal products, Ayurveda does tend to recommend more dairy, like ghee, compared to TCM.
In essence, TCM and Ayurveda are different ways to approach wellness and balance from different regions of the world.
Disclaimers
*These statements have not been evaluated by the Food and Drug Administration. These products are not intended to diagnose, treat, cure or prevent any disease. Consult your physician before using any supplement.