Description
Key Ingredients
Vitamins and minerals from real food sources, paired with time-tested superfood ingredients.

Clinically Studied Fermented Eggshell Membrane Collagen
We're the only leading collagen supplement brand on the market currently with a proprietary fermented eggshell membrane collagen ingredient backed by human clinical studies, proven to provide real results as early as day one.* This fast-acting ingredient provides collagen types I, III, IV, V, VII, VIII, X, XII and XXII and supports joint, gut and skin health.*

Clinically Studied Plant-Based Skin Supporter
This unique blend of superfood ingredients — including pomegranate fruit extract, coffee fruit extract, Japanese sophora flower, acerola cherry, camu camu fruit, acai berry and more — is clinically proven to promote healthy skin and skin elasticity.* Elasticity refers to your skin's ability to stretch and bounce back into place; our skin's elasticity is what gives us firm, healthy-looking skin.

Hydrolyzed Bovine & Fish Collagen Peptides
Our bovine collagen peptides are pasture-raised and cruelty-free. Featuring collagen types I & III, these collagen peptides support overall health. Our marine collagen is sustainably sourced from wild-caught pollock, cod and haddock from North American waters. It's naturally high in type I collagen, the most common collagen in the human body that helps make up our bones, skin, fascia, ligaments, tendons and blood vessels.

Clinically Studied Plant-Based Skin Supporter
Pomegranate fruit extract, asparagus shoot, okra pod, coffee fruit extract, Japanese sophora flower, acerola cherry, camu camu fruit. acai berry and mangosteen fruit combine for support in the healthy skin and skin elasticity department. The best part? Our blend is backed by clinical research.
Highlights
Contains clinically studied beauty-boosting ingredients plus magnesium to pack in sleep, skin & energy support benefits*
Supports healthy skin & skin elasticity*
Improves appearance of crow's feet after 4 weeks*
Promotes healthy hair thickness & growth while reducing hair breakage*
Promotes restful sleep*
Reduces collagen degradation with noticeable results*
Reduces joint discomfort and helps joints recover faster*
Reduces knee stiffness at 7 days*
10 types of collagen per serving
Made from pasture-raised and grass-fed sources
Suggested Usage
Adults take 3 capsules daily with 8 ounces of water or your favorite beverage
Product Facts
Form: Capsule
Serving Size: 3 Capsules
Select variation combination above to see more details below those options
Dietary Restrictions
Gluten Free
Made Without Grains
Made Without Dairy
Made Without Soy
Made Without Nuts
Keto Friendly
Paleo Friendly
Raised Without Hormones
Raised Without Antibiotics
Pasture Raised
Grass Fed
Sustainably Sourced
BPA Free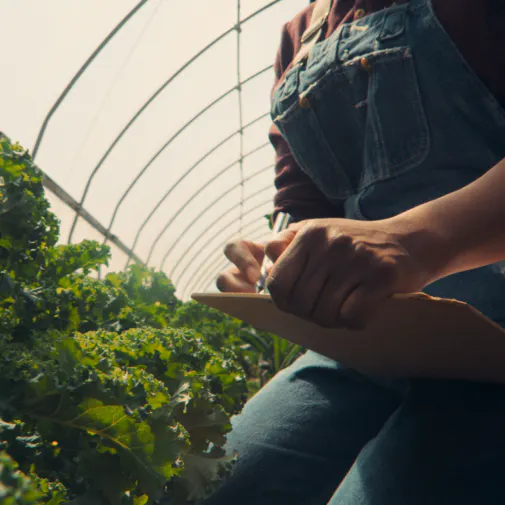 Clinically Studied Ingredients
Whenever possible, Ancient Nutrition believes in using ingredients backed by clinical studies. "Clinically studied" means their ingredient is a) supported by proven research, b) backed by peer-reviewed studies and c) tested for efficacy, safety and transparency. Using clinically studied ingredients means that when Ancient Nutrition makes claims about their products, they really mean them.
Frequently Asked Questions
---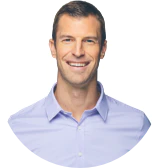 Dr. Axe Answers
Ancient Nutrition co-founder, chiropractor, clinical nutritionist and certified doctor of natural medicine is here to answer your questions!
What is collagen?
Collagen is the most abundant protein in our bodies, especially type I collagen. It's found in muscles, bones, skin, blood vessels, tendons and the digestive system.
Collagen contains a whopping 18 different amino acids. Amino acids are the "building blocks of proteins," and collagen includes a mix of both nonessential (also called conditional) and essential types.
When should I use this product?
You can use this collagen powder in the morning, afternoon, evening or right before bed. There is no specific time to take collagen, but you'll maximize benefits by taking it consistently. Find a time that works best for you to take it regularly.
Who is this product intended for?
The body's collagen production typically starts to slow down after the age of 30. This product is for anyone looking to naturally support their body as they age, especially if you're looking for clinically studied, multi-faceted joint, fitness and healthy skin support rolled up in one place.
Why should I be supplementing with collagen?
Collagen is the most abundant protein in the human body. Up to 30% of all the protein in your body is collagen protein. Up to 70% of skin, hair, nails and nearly 100% of connective tissues are made from collagen. It literally holds you together, from the hairs on your head, to every inch of your skin, to your joint comfort and mobility. It even supports the integrity of your gut lining; collagen promotes normal tissue growth and cellular health, all of which can impact the overall health of your gut.
Collagen production naturally declines as we age… and it's not being consumed in the standard modern diet. Supplementing can help support your body's natural production, so you can reap all the rewards of collagen.
Are there other factors that contribute to collagen loss?
The natural aging process is not the only thing that can slow down production and diminish collagen in your body. If you're worried about the breakdown of your own collagen, here are 8 lifestyle factors that are considered "collagen diminishers."
Poor sleep Excess sugar consumption Sun overexposure Diet low in antioxidants Sitting all day and lack of activity Nutrient shortfalls of vitamin C and zinc Free radicals
You can fight back against collagen loss through a few combined approaches: Limit your exposure to damaging UV rays and other environmental toxins Consume collagen-boosting foods Support and promote the skin's health by supplementing with collagen
How can I tell if it works?
Some common ways to tell if the collagen is working is by noticing healthy skin, healthy nails, and joint comfort support.
How long before I can start looking for benefits?
Clinical studies have demonstrated noticeable results in as little as 24 hours.* However, everyone is different, and will have a different experience when using the product. What matters most is consistency. With consistent use, you can see even more results over the first several days and weeks. Here are some of the changes you may notice: Reduced exercise-induced joint discomfort as early as Day 1* Reduced collagen degradation with noticeable results in as little as 3 days* Reduced knee stiffness, discomfort and improved function at 30 days* Improved appearance of crow's feet after 4 weeks and skin tone after 8 weeks*
How did you pack all of those benefits into 3 small capsules?
The fermented collagen peptides found in our Multi Collagen Capsules offer up a greater impact (by weight) than typical hydrolyzed collagen peptides. How is this significantly greater impact possible? The fermentation process and its microorganisms unlock the collagen code, resulting in a higher percentage of dipeptides (2 amino acids linked together) and tripeptides (3 amino acids linked together) vs. those of long chain or irregular length. Short chain peptides are bioactive and extremely beneficial and act like a key to unlock the body's collagen code. In other words, this fermentation of collagen results in smaller peptides that are "pre-digested" by the microorganisms, making them more absorbable and retaining their beneficial identity instead of being larger and harder-to-digest peptides altered by heat or chemical processing.
Is Multi Collagen Protein vegan/vegetarian?
Collagen is found only in animals, mostly in the flesh and connective tissue. There are no vegan collagen supplements (although there are vegan foods and products that can support your body's production of collagen). As a result, Collagen Peptides come from animal sources, so it is not vegan or vegetarian.
What are the differences between Multi Collagen Capsules and Multi Collagen Protein Powder?
Brought to you in an easy-to-use capsule form, Multi Collagen Capsules are an effortless way to tap into the benefits of collagen. This is the perfect option if you're on-the-go, or simply aren't a fan of using powdered supplements. Both the capsule and powder Multi Collagen formulas feature 10 types of collagen from 4 whole food sources: fermented eggshell membrane, beef, chicken and fish. Both formulas include our cutting-edge, clinically studied, exclusive fermented eggshell membrane ingredient. Multi Collagen Protein also includes 2 billion CFU**
Bacillus coagulans, a resilient strain of soil-based organism probiotics, and 100% DV of clinically studied Vitamin C. It also provides 9g of protein per scoop. Multi Collagen Capsules, on the other hand, include an Organic Fermented Botanical Blend (Organic Fermented Ginger Root, Organic Fermented Turmeric Root, Organic Fermented Ashwagandha Root, Organic Fermented Amla (Phyllanthus emblica) Berry, Organic Holy Basil Leaf). Whichever format you choose, you can feel confident that Multi Collagen Capsules and Multi Collagen Protein both deliver incredible results from high-quality, innovative ingredients.
What does this collagen formula do?
Scientific Studies Show that Key Ingredients in Multi Collagen Beauty + Sleep Capsules:
Promotes healthy skin and healthy skin elasticity*
Promote healthy hair thickness and growth, with a reduction in hair breakage*
Improve the appearance of crow's feet after 4 weeks and skin tone after 8 weeks*
Promote more restful sleep*
Provide healthy nail support Possibly reduce collagen degradation with noticeable results in as little as 3 days*
Support healthy energy while promoting mental clarity and concentration*
Help promote a positive mindset and healthy response to stress*
Reduce knee stiffness at 7 days*
Reduce knee stiffness, discomfort and improved function at 30 days*
Reduce discomfort rapidly (7 days), continuously (30 days) and persistently (90 days)*
Reduce exercise-induced joint stiffness in as little as 5 days*
Reduce exercise-induced joint discomfort in as little as 1 day*
Provide rapid relief for exercise-induced joint discomfort (as early as Day 1) and stiffness (Day 5)*
Support healthy cartilage turnover*
Help joints recover faster from exercise-related joint stiffness and discomfort*
Possibly help reduce joint cartilage breakdown resulting from normal wear and tear*
Help protect joint cartilage from breakdown due to exercise*
Help reduce joint stiffness resulting from exercise*
Help support joint health and comfort*
Reduce joint discomfort and stiffness*
Reduce discomfort, both rapidly (7 days) and continuously (30 days)*
Increase flexibility*
Reduce range-of-motion-associated discomfort*
Reduce knee discomfort and stiffness*
Reduce discomfort, both rapidly (7 days) and continuously (60 days)*
Improve immediate exercise-induced stiffness in as little as 7 days*
Improve recovery from exercise-included stiffness in as little as 4 days*
Improve recovery from exercise-induced discomfort in as little as 8 days*
Help maintain healthy cartilage*
Reduce the biomarker CTX-II, related to healthy cartilage*
Lower exercise-induced stiffness by 18%*
Improve exercise recovery by 56%*
Reduce exercise induced stiffness and discomfort*
Disclaimers
*These statements have not been evaluated by the Food and Drug Administration. These products are not intended to diagnose, treat, cure or prevent any disease. Consult your physician before using any supplement.
**At time of manufacture