Description
Key Ingredients
Get prebiotics, probiotics and postbiotics plus time-tested superfoods for comprehensive gut support.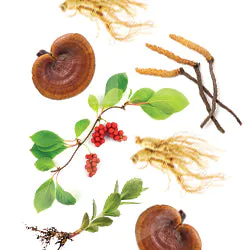 Bacillus subtilis
A soil-based, spore-forming probiotic that supports normal microflora in the gut, healthy gut function, normal digestion and a healthy immune response, in addition to promoting a healthy GI tract and a healthy inflammation response.* Naturally found in the environment and plants, they are extraordinarily resilient to harsh conditions like heat, humidity and acidity.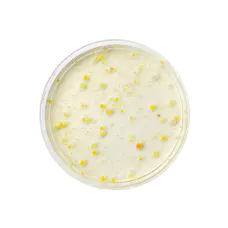 Bacillus coagulans
This clinically studied SBO probiotic gummy strain supports healthy bowel transit time, digestive function, and gut microflora while improving gut motility.* We've chosen this combination of soil-based organism probiotics for a uniquely resilient, ultra-effective formula — now in new, easy-to-take probiotic gummy form.

Designed for peace of mind
This formula is powerful enough for proven results… and gentle enough for tiny stomachs.You won't see artificial sweeteners or sugar alcohols in our formulas – those ingredients can be hard to digest (not something you want in your probiotics!). Instead, we've chosen tapioca syrup and cane sugar to give these gummies their tastes-like-candy flavor without overloading on sugar. They're made without dairy, gluten, grains, soy and artificial flavors or colors – plus, they're non-GMO and vegan. So you can have peace of mind, and your kids can have peaceful tummies.
Highlights
Delicious Berry gummies
5 billion shelf-stable CFU (at best by date) per serving
Supports healthy gut function*
Supports healthy elimination*
Supports a healthy immune response*
Reduces occasional constipation, gas and bloating*
Relieves symptoms of flatulence, abdominal distension and discomfort*
Supports a healthy microbial balance*
Suggested Usage
Thoroughly chew 1 gummy per day. For adults and children 4 and up.
Product Facts
Form: Gummy
Serving Size: 1 Gummy
Number of Servings Per Container: 30
Product Weight: 10.58oz
Dietary Restrictions
Vegan
Vegetarian
Gluten Free
Made Without Dairy
Made Without Soy
Kosher Friendly
BPA Free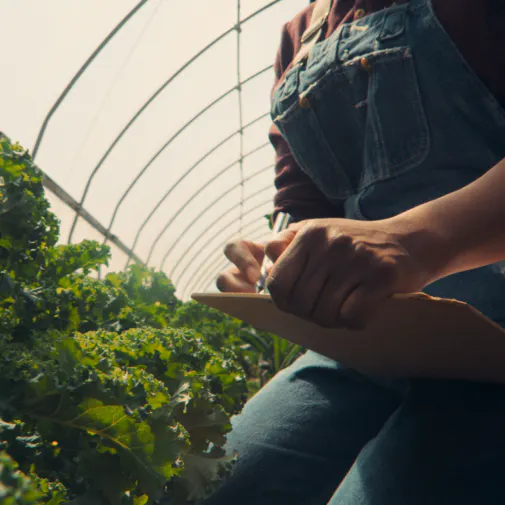 Clinically Studied Ingredients
Whenever possible, Ancient Nutrition believes in using ingredients backed by clinical studies. "Clinically studied" means their ingredient is a) supported by proven research, b) backed by peer-reviewed studies and c) tested for efficacy, safety and transparency. Using clinically studied ingredients means that when Ancient Nutrition makes claims about their products, they really mean them.
Frequently Asked Questions
---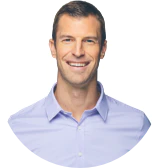 Dr. Axe Answers
Ancient Nutrition co-founder, chiropractor, clinical nutritionist and certified doctor of natural medicine is here to answer your questions!
What do each of the probiotic strains do?
Bacillus coagulans is an incredibly resilient SBO probiotic strain that is actually activated in the harsh, acidic environment of the stomach. It helps support gut function and reduces occasional gas, bloating and constipation, as well as helps maintain healthy gut microflora, healthy bowel transit time* and more.
Bacillus subtilis is naturally found in the environment and plants. It's a tough strain that helps support a healthy immune system and inflammation response.*
Do I need to refrigerate these probiotics?
Our SBOs arrive dormant and are stable at room temperature, without refrigeration.
Why should I give my gut support?
Fact: Most Americans don't consume enough probiotics in their diet due to modern processed foods, soil depletion and more. I believe most people are in need of probiotic support.
Here's why: Thanks to prescription antibiotics, high carbohydrate diets, fluoridated tap water and high levels of stress, the good bacteria in our guts are often diminished, and our bodies can't replace them at the rate required for optimal health.
Many probiotics health benefits are gut- and digestion-related, so here are a few key reasons why gut health, in general, is so important to overall health:
Up to 80% of the immune system is housed in the gut.
Between 80% to 90% percent of the body's serotonin, often referred to as a feel good or happy chemical which acts as a neurotransmitter, is found in the gut. Serotonin is thought to have many effects on the body, including the areas of digestion, sleep, memory, behavior and more.
Every bodily cell, tissue and organ depend on proper nutrient absorption and assimilation of food through healthy digestion, and, generally speaking, probiotics can play a supporting role in that.
When will I start to notice a difference?
Everyone is different, and will have a different experience when using the products. We suggest giving any new product a chance for 90 days. However, some people will experience digestive support as soon as they start.
What is the right amount of CFUs to be getting every day?
It varies. For most people, I recommend a CFU count anywhere between 25 to 100 billion. Our SBO Ultimate features 50 billion CFU** per serving. Our other SBO Probiotics capsules feature 25 billion CFU** per serving, and the SBO Gummy features 10 billion CFU** per serving.
Generally, what makes soil-based probiotics different from other types of bacteria and yeasts?
Soil-based organisms are often stronger than other forms of bacteria since they don't require refrigeration (meaning they're shelf-stable) or any special handling. They can generally survive the journey through the stomach to the intestines.
Soil-based organisms are typically able to seed the digestive tract with beneficial bacteria which can grow and flourish to support health, including supporting healthy digestion and a healthy immune system.*
What's the best time to take probiotics?
To help support absorption and colonization in the gut, we recommend taking probiotic capsules (or gummies) on an empty stomach, either when you first wake up or right before bed (roughly 2–3 hours after your last meal).
How is this product different from the probiotics in your Ancient Probiotics line?
The main difference is that this SBO Probiotics line features primarily soil-based, spore-forming organisms, and Ancient Probiotics features mostly non-spore forming cultures (Lactobacilli and Bifidobacteria strains) but with a soil-based probiotic (Bacillus coagulans) and a high-powered yeast that acts as a probiotic (Saccharomyces boulardii).
The strains in SBO Probiotics typically populate differently in your gut than the live cultures in Ancient Probiotics, so they are great to take together for more strain diversity.
Ancient Probiotics varieties feature anywhere between 25 billion and 100 billion CFU** per serving, and SBO Probiotics features 25 billion CFU** to 50 billion CFU** per serving.
Soil-based organisms are generally more survivable than live cultures, which is why there are 16-17 strains of probiotics in Ancient Probiotics and three strains in SBO Probiotics and one beneficial yeast.
Disclaimers
*These statements have not been evaluated by the Food and Drug Administration. These products are not intended to diagnose, treat, cure or prevent any disease. Consult your physician before using any supplement.
**At time of manufacture