Description
Key Ingredients
Two types of turmeric and black pepper fruit in this turmeric supplement, designed to be easy for your body to absorb.

Organic Turmeric Blend
Turmeric has a serious track record: It's been traditionally used for over 4000 years to support healthy joints. It's packed with an antioxidant called curcumin (which gives it that bright orange color). We've taken high-quality organic turmeric root extract, which is typically more concentrated than just the herb itself, and combined it with fermented turmeric. Together, this is a powerful blend that's easy for your body to absorb and use.

Organic Fermented Black Pepper Fruit
We believe a supplement is only as good as what your body can absorb. Studies show that when black pepper is combined with turmeric, the ingredients become more bioavailable for the human body. You'll get an organic source of black pepper fruit, fermented for maximum absorption, to help your body make the most of this turmeric.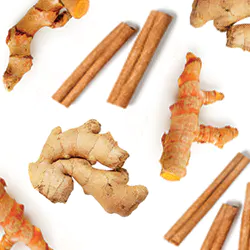 Powered by Fermentation
Fermentation is an ancient process typically used to break down food into more absorbable components. This Ancient Nutrition Organic Turmeric is powered by our own proprietary, patent-pending, dual-stage, live fermentation process — we ferment select ingredients on a farm owned by our co-founders so that we can ensure maximum quality.
Highlights
Organic turmeric root extract, fermented turmeric root & black pepper fruit
USDA Certified Organic
Reduces joint tenderness & improves joint mobility*
Decreases exercise-induced joint discomfort*
Reduced joint discomfort by day 5*
Supports a healthy response to inflammation*
Suggested Usage
Adults take 1 capsule per day with 8 oz of water or your favorite beverage
Can be taken with or without food
Product Facts
Form: Tablet
Serving Size: 1 Tablet
Number of Servings: 30
Product Weight: 1.1 oz
Dietary Restrictions
Gluten Free
Made Without Grains
Made Without Dairy
Made Without Soy
Made Without Nuts
Vegan
Vegetarian/Plant Based
Keto Friendly
Paleo Friendly
BPA Free
Certified Organic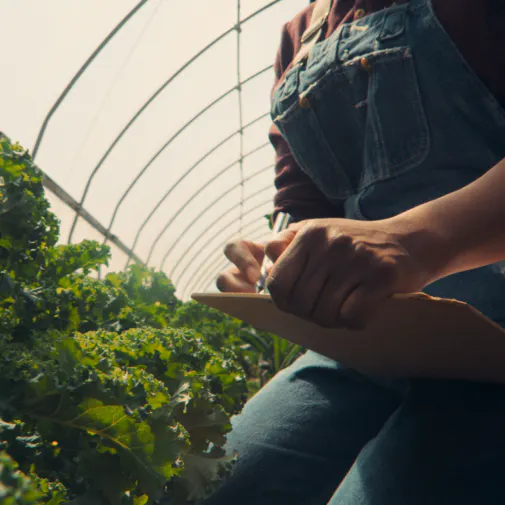 Clinically Studied Ingredients
Whenever possible, Ancient Nutrition believes in using ingredients backed by clinical studies. "Clinically studied" means their ingredient is a) supported by proven research, b) backed by peer-reviewed studies and c) tested for efficacy, safety and transparency. Using clinically studied ingredients means that when Ancient Nutrition makes claims about their products, they really mean them.
Frequently Asked Questions
---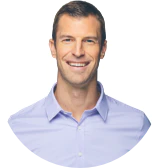 Dr. Axe Answers
Ancient Nutrition co-founder, chiropractor, clinical nutritionist and certified doctor of natural medicine is here to answer your questions!
When should I use this product?
You can use this product in the morning, afternoon, evening or right before bed. There is no specific time to take turmeric, but you'll maximize benefits by taking it consistently. Find a time that works best for you to take it regularly.
Who is this product intended for?
This product is for any adult who is looking to naturally support joints and more at any age. This unique formulation also offers support for a healthy response to inflammation.*
How much should I take?
The listed serving suggestion is to take 1 tablet daily with water or your favorite beverage.
Is this product Vegan?
Yes, these tablets are vegan, as they don't contain animal products.
Why does this include black pepper?
Generally speaking, when black pepper is combined with turmeric, the beneficial ingredients become more bioavailable for the human body. This warming spice is often combined with turmeric in traditional Ayurvedic practices. Throughout the ages, these time-tested ingredients have been combined with people seeking joint support and more.
How much turmeric should you take a day?
When it comes to taking turmeric supplements, the suggested usage may vary between different formulations. In general, many practitioners suggest adults take between 500 milligrams and 1,000 milligrams a day. The turmeric usage that is right for you, depends on your specific needs. You should always check with your healthcare practitioner prior to starting any dietary or supplement regimen.
What is the active ingredient in turmeric?
Turmeric (Curcuma longa) is often prized for one of its active ingredients called curcumin. The turmeric-curcumin connection can be understood like this: Curcumin is turmeric's active compound, and research shows that this is one of the main reasons turmeric produces such valuable health benefits. In fact, nearly 13,000 peer-reviewed studies demonstrate the positive effects of turmeric-curcumin. With our supplement, you get turmeric, curcumin and other beneficial botanicals in the convenience of a tablet.
Why aren't your products labeled as being "dairy-free" or "nut free"?
Our products do not contain dairy, grains, nuts or soy; however, they are manufactured in facilities that may carry these allergens. This being said, all of our manufacturing partners are required to have and follow a thorough Allergen Program. The Allergen Program is to prevent the cross contamination of raw materials and processing of finished goods, where allergens may be present. Simply put, when it comes to our products and our suppliers, we follow industry best practices for full transparency and accuracy concerning our products. Therefore, where applicable for our products, we use the wording "made without dairy" and "made without nuts."
Disclaimers
*These statements have not been evaluated by the Food and Drug Administration. These products are not intended to diagnose, treat, cure or prevent any disease. Consult your physician before using any supplement.