Description
Powerful
Curcumin supports the body's systems for anti-inflammation, as well as liver and heart functions.
The Optivida Health Advantage
Optivida wraps the curcumin molecules in a series of protective layers. This allows the curcumin to be absorbed into the bloodstream, where it is needed 
most to be effective.
Featuring Optisorb™
Provides up to 17 times better absorption when compared to other comparable curcumin products.
Curcumin?
You probably already know the popular curry spice turmeric; easy to recognize for its yellow color, spicy aroma, and distinct taste. And you're probably aware of the health benefits attributed to turmeric. But, did you know that the
substance responsible for its distinctive color and the majority of its
health benefits is actually curcumin?
What does it mean to be bioavailable?
Your body can absorb less than 40% of traditional curcumin supplements. In order to make it more bioavailable most companies add a synthetic form of curcumin to their products. That's doesn't sound right to us. Optivida uses Optisorb technology which wraps the curcumin molecules in a series of protective layers. By doing this your body can absorbs 80% of their curcumin. This allows the curcumin to safely pass through your digestive system where it then can be absorbed into the blood stream.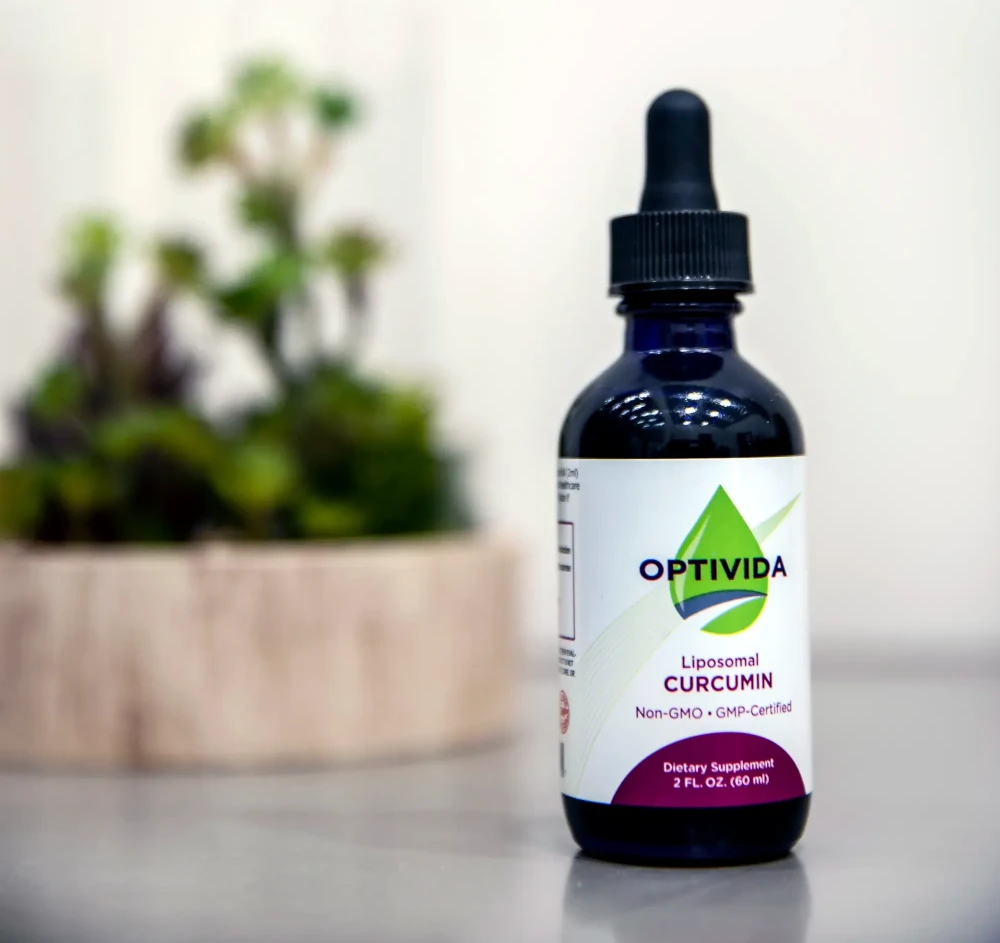 PRODUCT BENEFITS
Anti-Inflammation Properties

The anti-inflammatory properties of curcumin come from various enzymes, COX-2, LOX, iNOS that help mediate inflammatory processes.

Relieves Joint Stiffness

The anti-inflammatory effects found in curcumin help reduce inflammation and positively impact stiffness.

Promotes Skin Health

Curcumin has been linked to faster wound healing by quenching free radicals and reducing inflammation.

Supports a Healthy Heart and Mind

Curcumin supports a healthy heart function. It can also support brain health.
Want To Learn More?
Curl up with a good research article if that's your thing.
Disclaimers
*These statements have not been evaluated by the Food and Drug Administration. These products are not intended to diagnose, treat, cure or prevent any disease. Consult your physician before using any supplement.