Description
Key Ingredients
Vitamins and minerals from real food sources, paired with time-tested superfood ingredients.

Superfood Support
SuperGreens is packed with alkalizing greens, antioxidant-filled berries, supportive herbs and more. You'll get micro-algae like spirulina and chlorella, oat and alfalfa grass powder made from real grass juices, and traditional greens like broccoli, spinach and kale. And every ingredient is certified organic.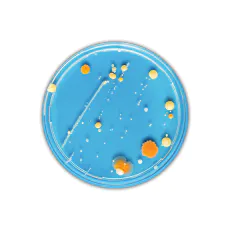 Clinically Studied Probiotics
Every scoop contains 2 billion CFUs** of the Probiotic Blend with proprietary, clinically studied Bacillus clausii and Bacillus subtilis. They are known as soil-based organisms or SBO probiotics, which naturally occur in the soil. SBOs are uniquely resilient and more likely to survive and thrive in the harsh environment of your gut – unlike other common probiotics strains, which often can struggle to fully survive at room temperature.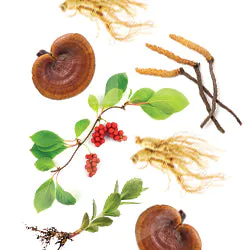 Organic Fermented Regenerative Blend
Fermentation is an ancient practice that helps unlock beneficial compounds and make ingredients easier for your body to absorb. We grow many of our fermented fruits, vegetables and herbs on our own regenerative farmland, in nutrient-dense soil grown using practices that support our vision for the future of farming
Highlights
Made with select regenerative superfoods grown on our own organic farm
Supports healthy energy*
Supports healthy detoxification*
Supports healthy digestive function*
Reduces occasional constipation, gas and bloating*
Helps to maintain healthy gut microflora*
Suggested Usage
Adults take 3 tablets daily with 8 oz of water, juice or your favorite beverage.
Product Facts
Form: Tablet
Serving Size: 3 Tablets
Number of Servings Per Container: 30
Product Weight: 0.12 oz
Dietary Restrictions
Vegan
Vegetarian
Gluten Free
Made without Nuts
Made without Dairy
Non-GMO
Kosher Friendly
3rd Party Certified: Certified Organic
BPA Free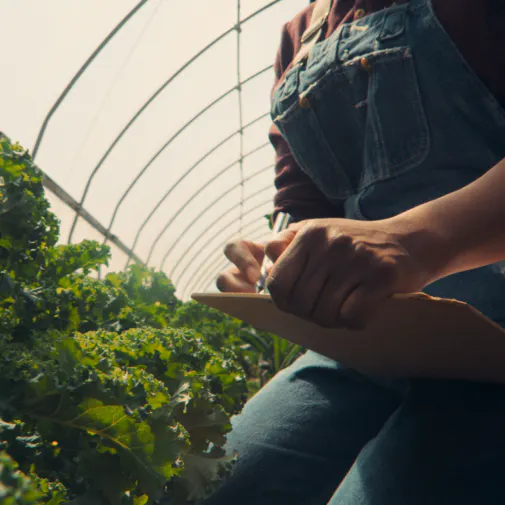 Clinically Studied Ingredients
Whenever possible, Ancient Nutrition believes in using ingredients backed by clinical studies. "Clinically studied" means their ingredient is a) supported by proven research, b) backed by peer-reviewed studies and c) tested for efficacy, safety and transparency. Using clinically studied ingredients means that when Ancient Nutrition makes claims about their products, they really mean them.
Frequently Asked Questions
---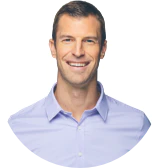 Dr. Axe Answers
Ancient Nutrition co-founder, chiropractor, clinical nutritionist and certified doctor of natural medicine is here to answer your questions!
What's the difference between the SuperGreens tablets and the SuperGreens powder?
The biggest difference is of course the format! The tablets are designed to be an ultra-convenient way to get your greens, whether you're on-the-go or just don't have time to mix up a drink.
The other difference is the ingredient list. Both the tablets and powders are packed with 25+ superfoods, but there are differences in the ingredients — for example, the powders have alfalfa grass juice, and the tablets do not. In addition to some of the organic superfoods found in the SuperGreens powder, our Organic SuperGreens tablets include an organic fermented regenerative superfood blend. We grow key fruits, vegetables and herbs on our own regenerative farmland.
Both powders and tablets bring you 2 billion CFUs** of Bacillus coagulans, but SuperGreens powders also include a blend of 10 digestive enzymes (the tablets do not).
What Probiotic strain is featured?
Bacillus coagulans, which is a tough, effective strain of SBO or soil-based organism probiotics. We chose to use SBO probiotics because they're resistant to extremes in temperature as well as the harsh digestive tract, which helps them survive and thrive in your gut.
Why do I need this product?
If you're a busy mom, a working professional, or if you travel a lot, it can seem almost impossible to get enough fruits and vegetables in your diet. That's one of the reasons we created our Organic SuperGreens Tablets. They offer the benefits of juicing, but in a convenient format that supplies your body with organic fuel. And it's not just greens – it's packed with superfoods like vegetables, fruits and berries that are hard to include in your everyday diet.
How is this product different from other greens tablets?
This is more than just a greens tablet. It's packed with 25+ superfoods, including vegetables, fruits, mushrooms and herbs, and a clinically studied probiotic. The ingredients we use are processed at a low temperature to retain as much nutritional integrity as possible. Plus, Organic SuperGreens is USDA Certified Organic — which means its ingredients are grown without toxic pesticides, is Non-GMO, and contains no sugar.
What do spirulina and chlorella do and why are these included in your Organic SuperGreens?
Spirulina and chlorella are two common micro-algae. These green superfoods provide chlorophyll, protein, B vitamins, vitamins C and E, amino acids and trace minerals. Additionally, the green juices of these green superfoods contain chlorophyll, enzymes, iron, magnesium, phosphorus, potassium, provitamin A, B-complex vitamins, vitamins C, E and K as well as other nutrients.
What makes this product "super?"
The truth is that not all servings of fruits and veggies are created equally — not by a long shot. For example, processed and canned veggies and fruits don't contain the nutrients that you'll get from organic, fresh produce. Likewise, a fried potato doesn't pack the same nutritional wallop that just-picked organic spinach does.
Going a step further, there are some foods that are just plain ol' food. Then there are foods classified as "superfoods," including several green foods. You may have heard of superfoods. They're foods that naturally concentrate important nutrients and antioxidants for overall health. In fact, many health professionals emphasize the necessity of superfoods for good health, and green food superfoods are getting some extra attention these days — with good reason.
Green foods are often called superfoods due to their content of phytonutrients and chlorophyll, which generally supports hemoglobin production, oxygenation to cells, a healthy digestive system as well as a healthy liver and blood.
Disclaimers
*These statements have not been evaluated by the Food and Drug Administration. These products are not intended to diagnose, treat, cure or prevent any disease. Consult your physician before using any supplement.
**At time of manufacture