Description
Key Ingredients
Vitamins and minerals from real food sources, paired with time-tested superfood ingredients.

Omega 3 Fatty Acids
Tuna oil, herring roe oil and hoki oil provide omega-3 fatty acids, including ALA, DHA, and EPA. Omega 3s from fish oil bring you whole-body benefits for cardiovascular health, healthy cognitive function, and healthy joints.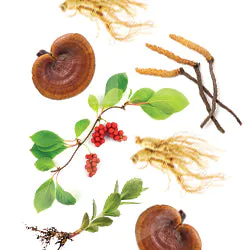 Superfood Support
This powerful blend incorporates some of history's most respected superfoods. Ingredients like organic chia seed oil, lemon peel oil and black pepper essential oil help provide overall support for cardiovascular health and more.
Highlights
Supports healthy cognitive function*
Supports cardiovascular health*
Supports healthy joints*
Suggested Usage
Adults take 3 softgels daily with 8 ounces of water.
Product Facts
Form: Softgel
Serving Size: 3 softgels
Number of Servings Per Container: 30
Product Weight: 3 oz
Dietary Restrictions
Sustainably Sourced
BPA Free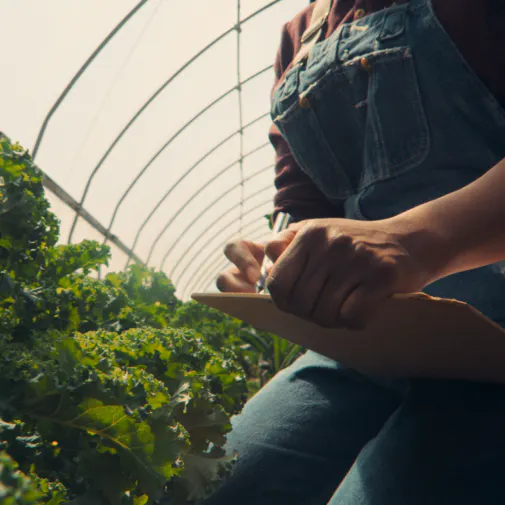 Optimized for Absorption
The truth is, it's not just about what you eat – it's about what your body can absorb. Ancient Nutrition's multivitamins are expertly formulated with ancient techniques (like herb combining and fermentation) for maximum absorption. They use science-backed forms of all their vitamins and minerals to make sure their formulas are easy for your body to absorb and make the most of.
Frequently Asked Questions
---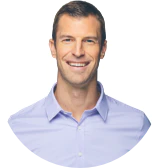 Dr. Axe Answers
Ancient Nutrition co-founder, chiropractor, clinical nutritionist and certified doctor of natural medicine is here to answer your questions!
What are omega-3s?
Omega-3 fatty acids are known as "essential fatty acids" — meaning your body doesn't naturally produce them, even though they are needed to support a variety of bodily functions.
There are several types of omega-3 fatty acids, including: eicosapentaenoic acid (EPA), docosahexaenoic acid (DHA) and alpha-linolenic acid (ALA).
Our unique omega-3 supplement features a special combination of organic plant and wild ocean omega fatty acids to provide you with three types of omega-3s.
What is Alpha-linolenic Acid (ALA)?
This plant-based omega-3 is found in green, leafy vegetables, flax seeds, chia seeds, walnuts and more.
What is Docosahexaenoic Acid (DHA)?
DHA is found in oily fish, krill oil and algae oil. Your body will convert some DHA molecules back to EPAs in order to keep them at fairly equal levels if you consume more DHA.
What is Eicosapentaenoic Acid (EPA)?
EPA is a fatty acid found in oily fish, algae oil and krill oil. Along with DHA, EPA is an omega-3 your body needs in adequate amounts to achieve the benefits they offer.
Why are omega-3s Important?
Ready for a staggering statistic? An estimated 90% of Americans aren't getting enough omega-3s. So just a small slice of the population is cashing in on the whole body support these fats provide.
So how do we get them? Omega-3 fatty acids are known as "essential fatty acids" — meaning your body doesn't naturally produce them, but does need them for overall function. That's why getting omega-3s in your diet is crucial to your health. Even the American Heart Association advises all Americans to eat at least two 3.5-ounce servings of fatty fish per week.
Meanwhile, many of us have an improper balance of omega fatty acids, as the standard American diet includes way too many omega-6s and omega-9s. Ideally, you should be getting about a 1:1 ratio of omega-6s to omega-3s. But the "normal" ratio of omega-6s to omega-3s for most people in the U.S.? 20:1 omega-6s to omega-3s.
What is Herring Roe Oil?
This proprietary ingredient is a newer, clinically tested and patented bioactive DHA phospholipid extract from Norwegian Herring Caviar.
It is from Norwegian spring-spawning herring from The Marine Stewardship Council (MSC) fisheries. These cold-ocean herring provide exceptional sources of nutrients to the body. Norwegian spring-spawning herring has been one of the most important sustainable food sources in Norway for 7,000 years.
Our supplier gently extracts the high Docosahexaenoic acid (DHA) phospholipids, choline and Eicosapentaenoic acid (EPA) from the caviar to create this powerful ingredient with a 3:1 DHA:EPA ratio designed by nature—the way nature intended it to be.
Why aren't there moisture packets inside the Ancient Omegas bottles?
The moisture packets are designed to remove moisture. If we used moisture packets with these formulas, the softgels would become brittle, and dry the soft pliable shell.
Can the Ancient Omegas softgels be put in the freezer?
No, they cannot be put in the freezer.
Disclaimers
*These statements have not been evaluated by the Food and Drug Administration. These products are not intended to diagnose, treat, cure or prevent any disease. Consult your physician before using any supplement.