Description
Key Ingredients
Vitamins and minerals from real food sources, paired with time-tested superfood ingredients.

Clinically Studied Ashwagandha
Ashwagndha is a powerful herb known as the "king of adaptogens." We use a clinically studied, organic source of ashwagandha proven to help promote healthy energy, a positive mindset, concentration and mental clarity. Together with MCTs, seeds and mushrooms, this blend helps you add protein to your day with superfoods.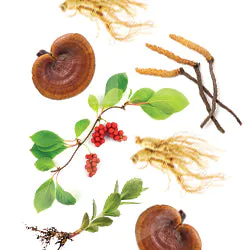 Energizing MCTs & Balancing Adaptogens
Medium chain triglycerides, aka MCTs, are a high-quality fat that is easily absorbed by the body to use as clean energy. Our MCTs are sourced from coconut. We've paired that ingredient with organic cordyceps and reishi – two time-tested adaptogenic mushrooms known for their ability to help your body adapt to stress.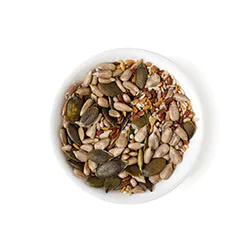 Organic Seven Seed Blend
With a protein base made from superfood seeds like pumpkin, flax, hemp, chia, sunflower, watermelon and sacha inchi – which provide protein and fatty acids – this protein is packed with powerful ingredients that are hard to get in your everyday diet. And none of the isolates, grains or legumes or other processed ingredients you'll find in most plant-based protein powders.
Highlights
Lightly sweet Vanilla flavor
15g protein, 4g carbs, 0g sugar
Promotes healthy body composition and fat metabolism
Helps reduce stress-induced food cravings
Increases muscle strength & recovery
Promotes a healthy response to stress
Non-GMO, USDA Certified Organic
Suggested Usage
Mix one scoop with 8 ounces of water
Try adding it into pre or post workout smoothies
Add it to your favorite baked goods
Product Facts
Form: Powder
Number of Servings Per Container: 12
Select variation combination above to see more details below those options
Dietary Restrictions
Vegan
Vegetarian
Paleo
Keto
Gluten Free
Made without Dairy
Made Without Soy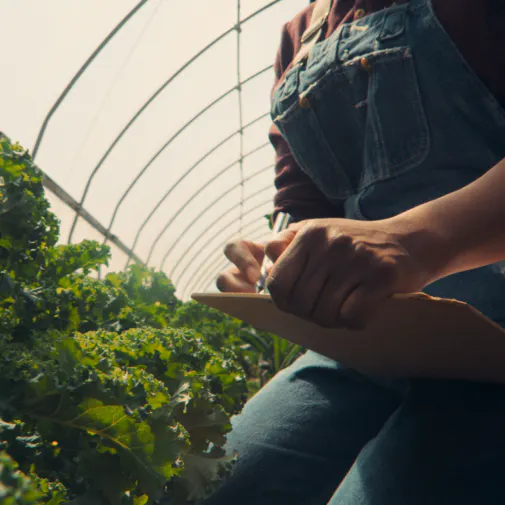 Clinically Studied Ingredients
Whenever possible, Ancient Nutrition believes in using ingredients backed by clinical studies. "Clinically studied" means their ingredient is a) supported by proven research, b) backed by peer-reviewed studies and c) tested for efficacy, safety and transparency. Using clinically studied ingredients means that when Ancient Nutrition makes claims about their products, they really mean them.
Frequently Asked Questions
---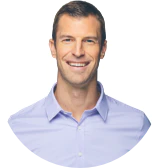 Dr. Axe Answers
Ancient Nutrition co-founder, chiropractor, clinical nutritionist and certified doctor of natural medicine is here to answer your questions!
Who do you recommend this product for?
This product is a great tool for those seeking a plant-based energy source. This plant protein fits into any lifestyle. Whether you're vegan, plant-based, vegetarian, carnivore, Paleo or eliminate meat once a week, you can enjoy this protein.
Why is it important to source organic seeds?
In organic agriculture, food is grown without the use of prohibited, toxic chemical fertilizers and pesticides. Human sewage sludge, also known as "biosolids," is also banned. This is especially important when it comes to seed-based ingredients because many chemical pesticides are "systemic," meaning they're taken up inside of the plants and can become concentrated in seeds. We source only organic seeds for our plant protein — one of the reasons why we consider this the best plant-based protein powder.
Can you tell me more about medium-chain triglycerides (MCTs)?
MCTs are saturated fatty acids popular among many health circles. Coconut oil is a great source of MCTs and what we use in Plant Protein+. Compared to longer-chain fats, MCTs are generally well absorbed since the body requires less work to break apart carbon bonds. Since MCTs are smaller, they generally permeate cell membranes and don't require special enzymes for use in our bodies.
Why did you create Plant Protein+ ?
We created Plant Protein+ to fill the gap in many people's wellness routines. Very few plant proteins available today are made without dairy, pea, stevia, soy and grain proteins. We wanted to offer a vegan protein powder option with specially selected seeds as the base. The addition of adaptogens and avocado fruit make this a truly unique and first-of-its-kind formulation.
What is Plant Protein+ sweetened with?
The sweetness in Plant Protein+ comes from luo han guo. Also known as monk fruit, this is a natural, plant-based sweetener from vine-like plants native to Asian territories.
Is Plant Protein+ considered to be a high-protein plant-based supplement?
At 15 grams of protein per serving, yes, this plant protein powder offers a high amount of protein. Consider using as part of your fitness nutritional plan, our Plant Protein+ supports healthy body composition, fat metabolism and even increased muscle recovery.