Description
Key Ingredients
Vitamins and minerals from real food sources, paired with time-tested superfood ingredients.

Clinically Studied Ashwagandha
Ashwagndha is a powerful herb known as the "king of adaptogens." We use a clinically studied, organic source of ashwagandha proven to help promote healthy energy, a positive mindset, concentration and mental clarity*. Together with MCTs, matcha and coffee fruit, this blend can help you clear your mind and stay energized all day long.

Energizing MCTs & Balancing Adaptogens
Medium chain triglycerides, aka MCTs, are a high-quality fat that is easily absorbed by the body to use as clean energy. Our MCTs are sourced from coconut. We've paired that ingredient with organic chaga and reishi extracts – two time-tested adaptogenic mushrooms known for their ability to help your body adapt to stress.

Matcha
Matcha isn't just green tea — it's a ritual, full of antioxidants, plus caffeine and L-theanine. Our matcha is sourced from Japan, where preparing matcha green tea is considered a sacred piece of Japanese tradition. Our matcha powder, paired with organic coffee cherry and adaptogenic superfoods, delivers a savor-worthy new morning routine and a jitter-free energy boost all in one.
Highlights
Lightly sweetened matcha green tea flavor
Contains 135mg caffeine from matcha & organic coffee cherry
Supports healthy energy & reduces fatigue*
Helps promote mental clarity & concentration*
Promotes a positive mindset*
Helps promote a healthy response to stress*
Suggested Usage
Add 1 serving to 8 ounces of hot water or your favorite nut milk for a quick matcha elixir.
Contains 135mg of caffeine per serving, so it's best enjoyed in the morning or mid-afternoon.
Product Facts
Form: Powder
Serving Size: 1 scoop (approx 11 g)
Number of Servings Per Container: About 20
Product Weight 7.5 oz
Dietary Restrictions
Gluten Free
Made Without Grains
Made Without Dairy
Made Without Soy
Vegan
Vegetarian/Plant Based
Contains Caffeine
Keto Friendly
Paleo Friendly
BPA Free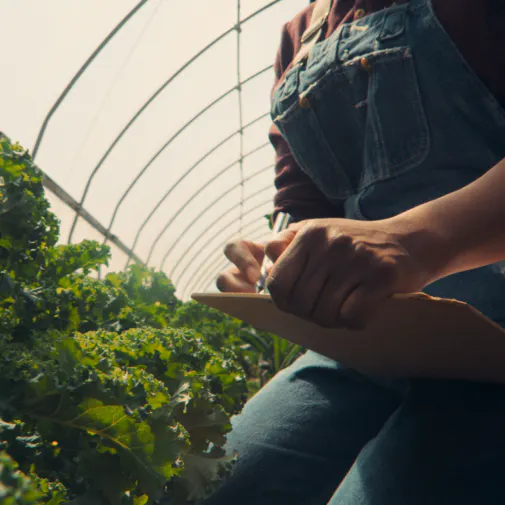 Clinically Studied Ingredients
Whenever possible, Ancient Nutrition believes in using ingredients backed by clinical studies. "Clinically studied" means their ingredient is a) supported by proven research, b) backed by peer-reviewed studies and c) tested for efficacy, safety and transparency. Using clinically studied ingredients means that when Ancient Nutrition makes claims about their products, they really mean them.
Frequently Asked Questions
---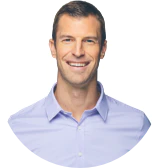 Dr. Axe Answers
Ancient Nutrition co-founder, chiropractor, clinical nutritionist and certified doctor of natural medicine is here to answer your questions!
Who should use this product?
If you want clean energy, you should use this product. It's a clean source of sustained energy packed with remarkable superfoods like ashwagandha, reishi, chaga and more.
Can I substitute my daily coffee with this?
A serving of Ancient Elixirs — Superfood Matcha contains approximately the same amount of caffeine as a cup of coffee, but offers so much more than that. You'll also get energy from the MCTs, which is a different kind of energy than that found in caffeine. Plus, adaptogens and superfoods work to support your energy levels.
How many times a day can I use this?
Please refer to the label directions for suggested use. Please keep in mind that this product contains caffeine, so it's best to limit consumption if you're sensitive to caffeine. Try using it first thing in the morning for an energy boost.
What makes matcha different from traditional green tea?
Matcha is set apart from green tea due to its sourcing and processing. Matcha is created by crushing and utilizing the entire green tea leaf until it's in powder form. In addition, matcha is believed to feature more antioxidants due to this process compared to traditional green tea.
What causes this matcha powder to contain fat?
The fat in this matcha powder comes from medium-chain triglycerides (MCTs) derived from coconut.
Is this matcha ceremonial grade?
Although our matcha is sourced from Japan, it is not a ceremonial grade. Japanese matcha is shade-grown, which allows it to mature fully before harvest. That typically means more nutrients in each leaf as compared to sun-grown matcha leaves from other countries, which are harvested much more quickly. Ceremonial matcha comes from young tea leaves with their stems and veins removed to help provide a smoother texture and milder flavor.
Disclaimers
*These statements have not been evaluated by the Food and Drug Administration. These products are not intended to diagnose, treat, cure or prevent any disease. Consult your physician before using any supplement.