Description
Key Ingredients
Your immune system is your first line of defense. Give it the support it deserves with this potent combination of vitamin C and probiotics.

Clinically Studied Vitamin C
The classic go-to for a healthy immune defense,* vitamin C is known for its powerful antioxidant properties. Our clinically studied Vitamin C supplement is delivered in a gold-standard, lipid metabolite form — which means it's easier for your body to absorb and retain, so you get more sustained benefits.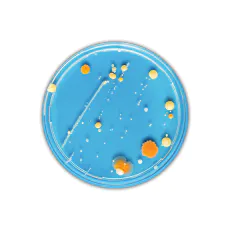 Clinically Studied SBO Probiotics
Each serving includes 2 billion CFU** of an SBO probiotic strain called Bacillus subtilis. SBO, or soil-based organism, probiotics are a particularly resilient and effective strain. Unlike probiotics that need to be refrigerated to survive, SBO probiotics actually thrive in harsh environments (like the gut). We've included it to promote proper nutrient absorption and support a healthy gut.*
Highlights
900mcg of Vitamin C
2 billion CFU** Bacillus subtilis
Supports healthy immune function*
Supports healthy immune defense*
Supports healthy gut-related immunity*
Supports healthy antioxidant activity*
Supports healthy vitamin C uptake & retention*
Promotes proper digestion & nutrient absorption*
Supports healthy neuron function*
Suggested Usage
Adults take 2 capsules per day with 8 oz of water or your favorite beverage
Product Facts
Form: Capsule
Serving Size: 2 Capsules
Number of Servings: 30
Product Weight: 1.3 ounces
Dietary Restrictions
Paleo Friendly
Keto Friendly
Gluten Free
Made Without Nuts
Made Without Dairy
Vegan
Vegetarian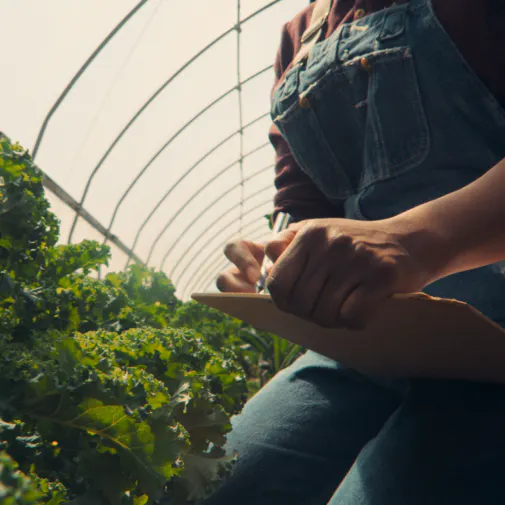 Clinically Studied Ingredients
Whenever possible, Ancient Nutrition believes in using ingredients backed by clinical studies. "Clinically studied" means their ingredient is a) supported by proven research, b) backed by peer-reviewed studies and c) tested for efficacy, safety and transparency. Using clinically studied ingredients means that when Ancient Nutrition makes claims about their products, they really mean them.
Frequently Asked Questions
---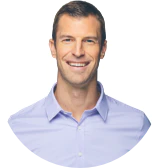 Dr. Axe Answers
Ancient Nutrition co-founder, chiropractor, clinical nutritionist and certified doctor of natural medicine is here to answer your questions!
Where is this Vitamin C derived from?
The Vitamin C found in Ancient Nutrients – Vitamin C + Probiotics is from lipid metabolite ascorbate.
How is this vitamin C different than many others on the market?
We carefully sourced a soil-based organism probiotic, Bacillus subtilis, and combined it with Vitamin C. When these two ingredients are combined, benefits are delivered that promote immune system health.* Enjoy benefits from Bacillus subtilis like support for a healthy gut microflora* and more.
Who is this product intended for?
This product is intended for adults looking to supplement with Vitamin C and support a healthy immune system.*
Why do you only include 2 billion CFUs** of Bacillus subtilis?
This is not a probiotic supplement. This unique formulation is designed to support a healthy immune system* and more. We added just the right amount of probiotics for the added immune and gut benefits. If you're looking for a probiotic supplement, we recommend our best-selling SBO Probiotic as it contains 50 billion CFU.**
Is this product Vegan?
Yes, these capsules contain no animal products.
What form is this vitamin C and why is it important?
This vitamin C is in the form of lipid metabolite ascorbate. Ascorbic acid is vitamin C in chemical form. In this case, the ascorbic acid is reacted with lipid metabolites (fats) that surround and coat the vitamin C (ascorbate). The lipid metabolites support ascorbic acid's entry into cells quickly and in an effective manner—acting as ascorbic acid carriers to help boost absorption and tissues' distribution of vitamin C to help enhance cellular uptake. In short, it is considered "liposomal" and is optimized for absorption.
What is the potency?
This Vitamin C is approximately 90% active ingredient and is surrounded by this lipid coating in a similar way the cells in your body are surrounded.
Why is Bacillus subtilis included in these products?
Because it is a spore-forming bacteria, Bacillus subtilis is generally not subject to destruction by stomach acid, bile, caffeine, or heat. That means you're generally going to receive a very high percentage of that 2 billion CFU** delivered to where you need it most.
Why aren't your products labeled as being "dairy-free" or "nut free"?
Our products do not contain dairy, grains, nuts or soy; however, they are manufactured in facilities that may carry these allergens. This being said, all of our manufacturing partners are required to have and follow a thorough Allergen Program. The Allergen Program is to prevent the cross contamination of raw materials and processing of finished goods, where allergens may be present. Simply put, when it comes to our products and our suppliers, we follow industry best practices for full transparency and accuracy concerning our products. Therefore, where applicable for our products, we use the wording "made without dairy" and "made without nuts."
Disclaimers
*These statements have not been evaluated by the Food and Drug Administration. These products are not intended to diagnose, treat, cure or prevent any disease. Consult your physician before using any supplement.
**At time of manufacture