Description
ALCOHOL & FRAGRANCE FREE
Nano-SilverSol® Gel now available in convenient 1.5-ounce tubes
OptiDri™ Preserves More Nutrients
Optivida's patented drying system is called OptiDri™. It preserves 100% of the nutrient value of the acerola cherries. Every other type of drying can cause the cherries to lose up to 90% of their nutrients.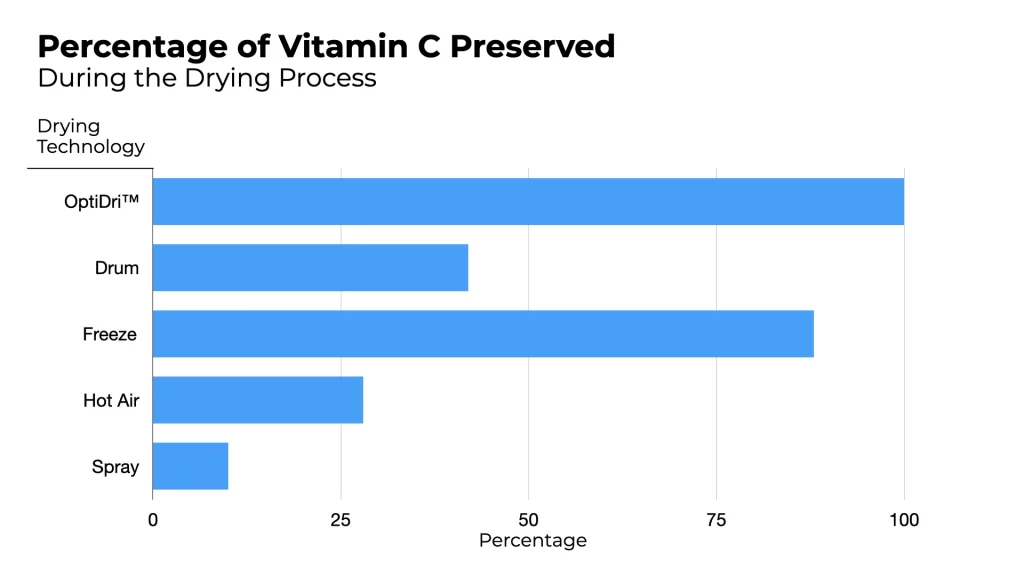 Patented Nutrition Preservation
Prolongs shelf-life by many years
Compacts to fraction of the original size
No enzyme-destroying heat
No loss of natural nutrients
Good Source of Vitamins & Minerals
Because Optivida's vitamin C comes from whole-food, the vitamin C is surrounded and accompanied by other natural whole-food vitamins and minerals. This supplement is a good source of: Calcium, Niacin, Phosphorus, Thiamine, Riboflavin, & Iron.
High-Potency Source
Optivida Health's vitamin C is a 140 mg per capsule, or 233% of the daily value for viatmin C.
Vitamin C is necessary for: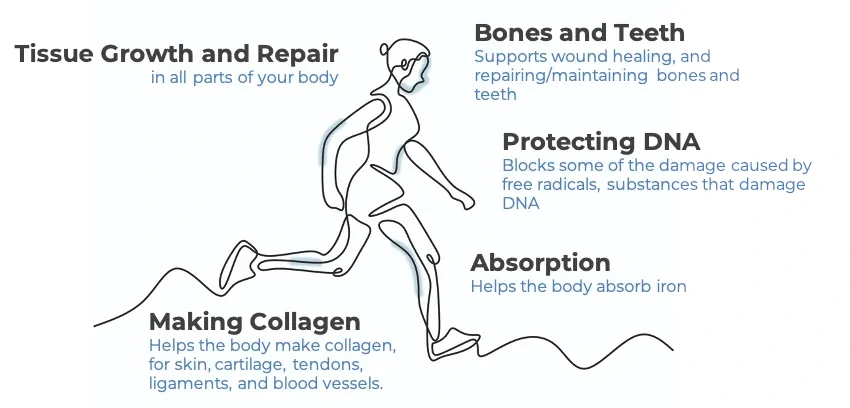 Whole Food vs. Synthetic
Acerola cherries are the only ingredient found in this vitamin C nutrient supply. We use the entire cherry, not just the juice. These cherries are naturally high in vitamin C and the co-factors and enzymes that give vitamin C its power.
Ascorbic acid is a synthetic form of vitamin C created from genetically modified (GMO) corn syrup and hydrochloric acid. A synthetic ingredient like this tends to be about 1/10th of the cost of a natural ingredient like acerola cherries.
Dangers of Synthetic Vitamin C
GENOTOXINS
Optivida does not use synthetic Vitamin C. Several studies give details about the dangers associated with the synthetic form of vitamin C. The first study of synthetic vitamin C found chemical agents associated with cell mutations (genotoxins).
The research study (in Science Jun 15, 2001) reported that: "Synthetic vitamin C may contribute to the formation of genotoxins that can lead to cancer."
ARTERY DAMAGE
A study presented to the American Heart Association showed: "A link between consumption of only 500mg of synthetic vitamin C (ascorbic acid) per day and a great propensity toward thickening of arteries."
MUSCLE DAMAGE
The American Journal of Clinical Nutrition reported that, "The administration of (synthetic) vitamin C significantly hampered endurance capacity."