Description
Muti Collagen Key Ingredients
Vitamins and minerals from real food sources, paired with time-tested superfood ingredients.

Clinically Studied Fermented Eggshell Membrane Collagen
We're the only leading collagen supplement brand on the market currently with a proprietary fermented eggshell membrane collagen ingredient backed by human clinical studies, proven to provide real results as early as day one.* This fast-acting ingredient provides collagen types I, III, IV, V, VII, VIII, X, XII and XXII and supports joint, gut and skin health.*

Hydrolyzed Fish Collagen Peptides
This marine collagen is sustainably sourced from wild-caught pollock, cod and haddock (whitefish) from North American waters. This type of collagen is naturally high in type I collagen, the most common collagen in the human body that helps make up our bones, skin, fascia, ligaments, tendons and blood vessels.
SBO Probiotics Key Ingredients
Vitamins and minerals from real food sources, paired with time-tested superfood ingredients.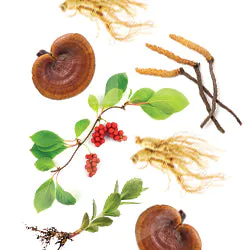 Superfood Support
Designed for ultimate gut support, this SBO probiotic formula brings you diverse superfoods like organic fermented ginger root, turmeric root and black pepper fruit (all used for centuries to support optimal gut health). Fermentation works to unlock important nutrients and compounds within the ingredient, which helps make it easier for your body to absorb — so you're getting more out of the supplements you're taking.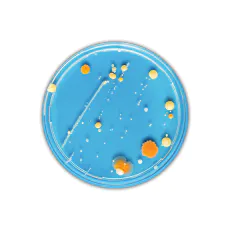 Clinically Studied Probiotics
Every serving contains 50 billion CFUs** of proprietary, clinically studied Saccharomyces boulardii, Bacillus clausii, Bacillus coagulans and Bacillus subtilis. With the exception of Saccharomyces boulardii (which is a yeast that acts as a probiotic), these four strains are soil-based organisms or SBO probiotics: microbes that naturally occur in the soil. SBOs are uniquely resilient and don't require refrigeration. They're designed to thrive in your gut by creating an environment that promotes healthy bacteria – unlike other common probiotics strains, which often can't even survive at room temperature.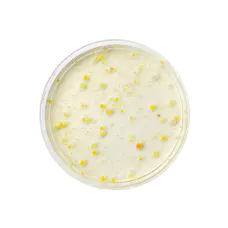 Prebiotics & Postbiotics
We take a trifecta approach to gut health by pairing clinically studied probiotics with prebiotics and postbiotics. Prebiotics act as fuel for probiotics, and postbiotics are the metabolites (enzymes and organic acids) that are created by probiotics. Together, they provide powerful support for digestive health.
Turmeric Key Ingredients
Two types of turmeric and black pepper fruit in this turmeric supplement, designed to be easy for your body to absorb.

Organic Turmeric Blend
Turmeric has a serious track record: It's been traditionally used for over 4000 years to support healthy joints. It's packed with an antioxidant called curcumin (which gives it that bright orange color). We've taken high-quality organic turmeric root extract, which is typically more concentrated than just the herb itself, and combined it with fermented turmeric. Together, this is a powerful blend that's easy for your body to absorb and use.

Organic Fermented Black Pepper Fruit
We believe a supplement is only as good as what your body can absorb. Studies show that when black pepper is combined with turmeric, the ingredients become more bioavailable for the human body. You'll get an organic source of black pepper fruit, fermented for maximum absorption, to help your body make the most of this turmeric.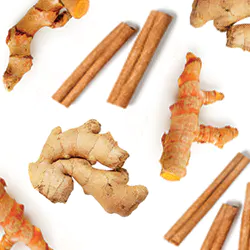 Powered by Fermentation
Fermentation is an ancient process typically used to break down food into more absorbable components. This Ancient Nutrition Organic Turmeric is powered by our own proprietary, patent-pending, dual-stage, live fermentation process — we ferment select ingredients on a farm owned by our co-founders so that we can ensure maximum quality.