Description
Key Ingredients

Clinically Studied Fermented Eggshell Membrane Collagen
Ancient Nutrition is the only leading collagen brand on the market currently with a proprietary fermented eggshell membrane collagen ingredient backed by human clinical studies, proven to provide real results as early as day one.*

Organic Cane Sugar
We chose organic cane sugar to bring a deliciously sweet, tastes-like-candy Mixed Berry flavor to these collagen gummies. Organic cane sugar is generally known as sugar cane that hasn't been treated with toxic pesticides or chemicals, with no artificial sweeteners.

Hydrolyzed for Absorption
The way your body absorbs collagen is impacted by the size of the collagen peptides; our formula uses hydrolyzed collagen, which simply means the collagen and amino acids are broken up into smaller units that are easy for your body to digest and use.
Highlights
Fun-to-take Mixed Berry collagen gummies
Clinically studied ingredient for results in as little as one day*
Supports healthy hair, skin & joints*
Supports hair growth*
Improves appearance of crow's feet*
Reduces joint discomfort*
Reduces joint discomfort & helps joints recover faster*
Reduces collagen degradation with noticeable results*
Suggested Useage
Thoroughly chew 3 gummies daily. For adults and children 4 and up.
Product Facts
Form: Gummies
Serving Size: 3 Gummies
Number of Servings Per Container: 15
Product Weight: 13.33oz
Dietary Restrictions
Gluten Free
Made Without Dairy
Made Without Soy
Made Without Nuts
Non-GMO
Kosher Friendly
BPA Free
Raised Without Hormones
Raised Without Antibiotics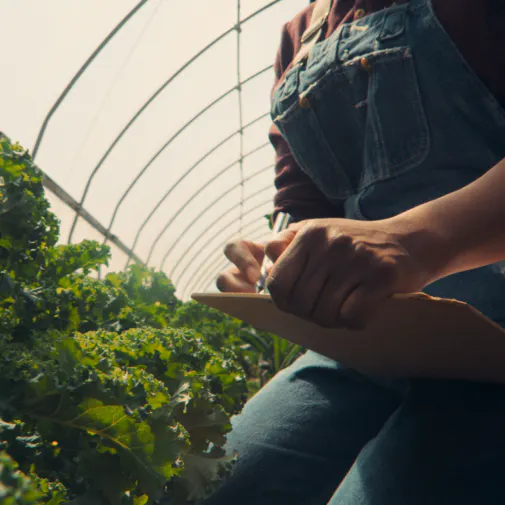 Clinically Studied Ingredients
Whenever possible, Ancient Nutrition believes in using ingredients backed by clinical studies. "Clinically studied" means their ingredient is a) supported by proven research, b) backed by peer-reviewed studies and c) tested for efficacy, safety and transparency. Using clinically studied ingredients means that when Ancient Nutrition makes claims about their products, they really mean them.
Frequently Asked Questions
---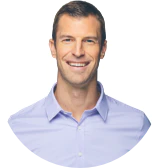 Dr. Axe Answers
Ancient Nutrition co-founder, chiropractor, clinical nutritionist and certified doctor of natural medicine is here to answer your questions!
What are collagen peptides?
Collagen peptides contain the same exact set of amino acids and nutrients as collagen, but have undergone a process called hydrolysis to break them down into shorter chains of proteins called peptides. They are also referred to as hydrolyzed collagen or collagen hydrolysate. Generally speaking, collagen peptides can be dissolved in both hot or cold water and, because of the hydrolysis process, are broken down and digested more easily in your stomach. They also typically have a high bioavailability, which means they can be absorbed into the bloodstream more readily than regular collagen protein.
What's the difference between Ancient Nutrition Collagen Peptides and Ancient Nutrition Multi Collagen Protein?
Collagen Peptides contains nine types of collagen (I, III, IV, V, VII, VIII, X, XII and XXII) from two real food sources: hydrolyzed bovine hide collagen and fermented eggshell membrane. It offers convenient, easy-to-use support for your hair, skin, nails, joints and gut.* Multi Collagen Protein contains ten types of collagen from four real food sources. It's a premium blend enhanced with clinically studied Vitamin C and 2 billion CFUs** of probiotic strain Bacillus coagulans.
Those ingredients support immune system health and provide added support for digestion.*
Why should I be supplementing with collagen?
Collagen is the most abundant protein in the human body. Up to 30% of all the protein in your body is collagen protein. Up to 70% of skin, hair, nails and nearly 100% of connective tissues are made from collagen. It literally holds you together, from the hairs on your head, to every inch of your skin, to your joint comfort and mobility. It even supports the integrity of your gut lining; collagen promotes normal tissue growth and cellular health, all of which can impact the overall health of your gut.
Collagen production naturally declines as we age… and it's not being consumed in the standard modern diet. Supplementing can help support your body's natural production, so you can reap all the rewards of collagen.
How long before I start seeing benefits from using collagen peptides?
Everyone is different, and will have a different experience when using the product. What matters most is consistency. With consistent use, you can get results in as little as one day (and even more results in just a few weeks). Here are some of the changes you may see: Reduced exercise-induced joint discomfort as early as Day 1* Reduced collagen degradation with noticeable results in as little as 3 days* Reduced knee stiffness, discomfort and improved function at 30 days* Improved appearance of crow's feet after 4 weeks and skin tone after 8 weeks* And more
How much sugar is in each serving?
Each serving of 3 collagen gummies contains 4g of sugar. We use a combination of organic cane sugar and tapioca syrup for a lightly sweet, fruity Mixed Berry flavor. There are no artificial sweeteners in our products.
Are these gummies vegan?
Our Collagen Peptides Gummies formula contains fermented eggshell membrane collagen from eggs, as well as bovine gelatin, so it is not considered vegan.
What's the difference between Collagen Peptides powder, tablets, and gummies?
All three formats of Collagen Peptides deliver head-to-toe benefits for your hair, skin and joints.* All three contain the clinically studied amount of our proprietary, fermented eggshell membrane collagen. Collagen Peptides powder also contains hydrolyzed bovine collagen, which contributes to healthy nails, gut, joints and skin.* It comes in three flavors: Vanilla, Unflavored and Orange. Collagen Peptides Orange combines those collagen sources with clinically studied SBO probiotics
Bacillus subtilis, which brings you added benefits for a healthy immune system and gut.* Collagen Peptides tablets are designed to be an ultra-convenient, on-the-go option. They contain our powerful fermented eggshell membrane collagen and bovine collagen (which together deliver benefits for your hair, skin and joints).* Similarly, Collagen Peptides gummies deliver all the benefits of our fermented eggshell membrane collagen, but contain no bovine collagen. Gummies are a tasty, convenient way to get the benefits of collagen without having to swallow tablets or mix a powder.
How much collagen is in each serving?
There is 500mg of fermented eggshell membrane collagen in each serving. Collagen Peptides Gummies use an incredibly powerful, proprietary ingredient called fermented eggshell membrane collagen. We use a unique fermentation process involving a pair of microorganisms (bacteria and yeast) that creates proteolytic enzymes, which break down proteins, and we apply this fermentation to our collagen sources. The effect of this process is that our collagen ingredients become extremely effective in a small amount. That's why the fermented collagen peptides found in our collagen capsules, tablets and gummies offer a greater impact by weight than typical hydrolyzed collagen peptides. Even when taken in small amounts, fermented eggshell membrane collagen is clinically proven to benefit your hair, skin, joints* and more.
Disclaimers
*These statements have not been evaluated by the Food and Drug Administration. These products are not intended to diagnose, treat, cure or prevent any disease. Consult your physician before using any supplement.
**At time of manufacture